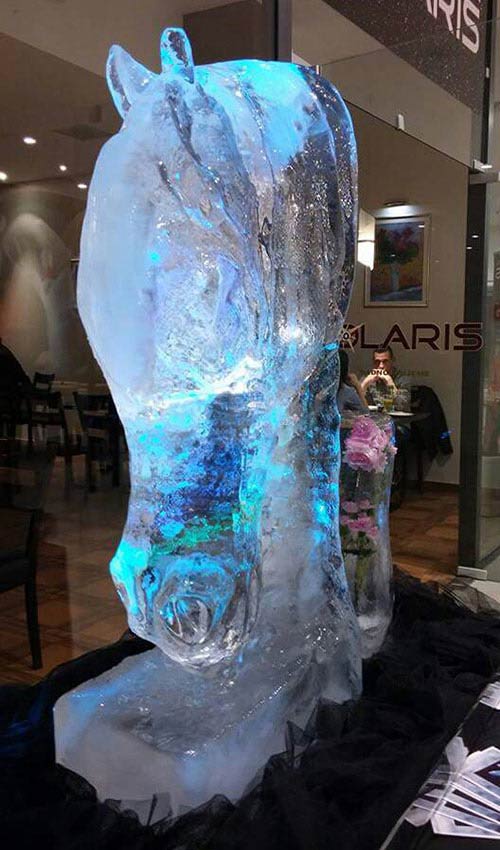 Ice Product Ltd. is company from Osijek, which produces products from ice.
We produce ice for various purposes and most popular are ice sculptures that can be used in many occasions (wedding, catering, parties, christenings, birthdays ...). Thanks to strict quality control, as well as modern technology that we use, we produce crystal clear and long-term ice sculptures. Duration sculpture depends on the size and conditions.
This kind of ice production is already known in the world in world's elite hotels and restaurants that have recognized that this is a great way to animate and attract guests.
Ice offers endless possibilities: elegant, dramatic, entertaining, functional ... Let us make for you ice magic.
In our ice blocks we can freeze objects of your choice (flowers, pictures, beverage bottles, food, guest list and other items).
If you want that your event remain in nice memory of your guests, our products of ice are the ideal solution for you.